Cameroonian Artiste Ambe Encourages Independent Artistes To Engage In Other Jobs
Invest In Other Business Activities
Food For Thought For The Wise
Alright, I've been pretty silent for a while, not that I don't have something to write on, but because I want to write on something which will help someone out.
So, while I was on my daily routine, that is finding out what the stars are doing, I stumbled upon this post by Ambe.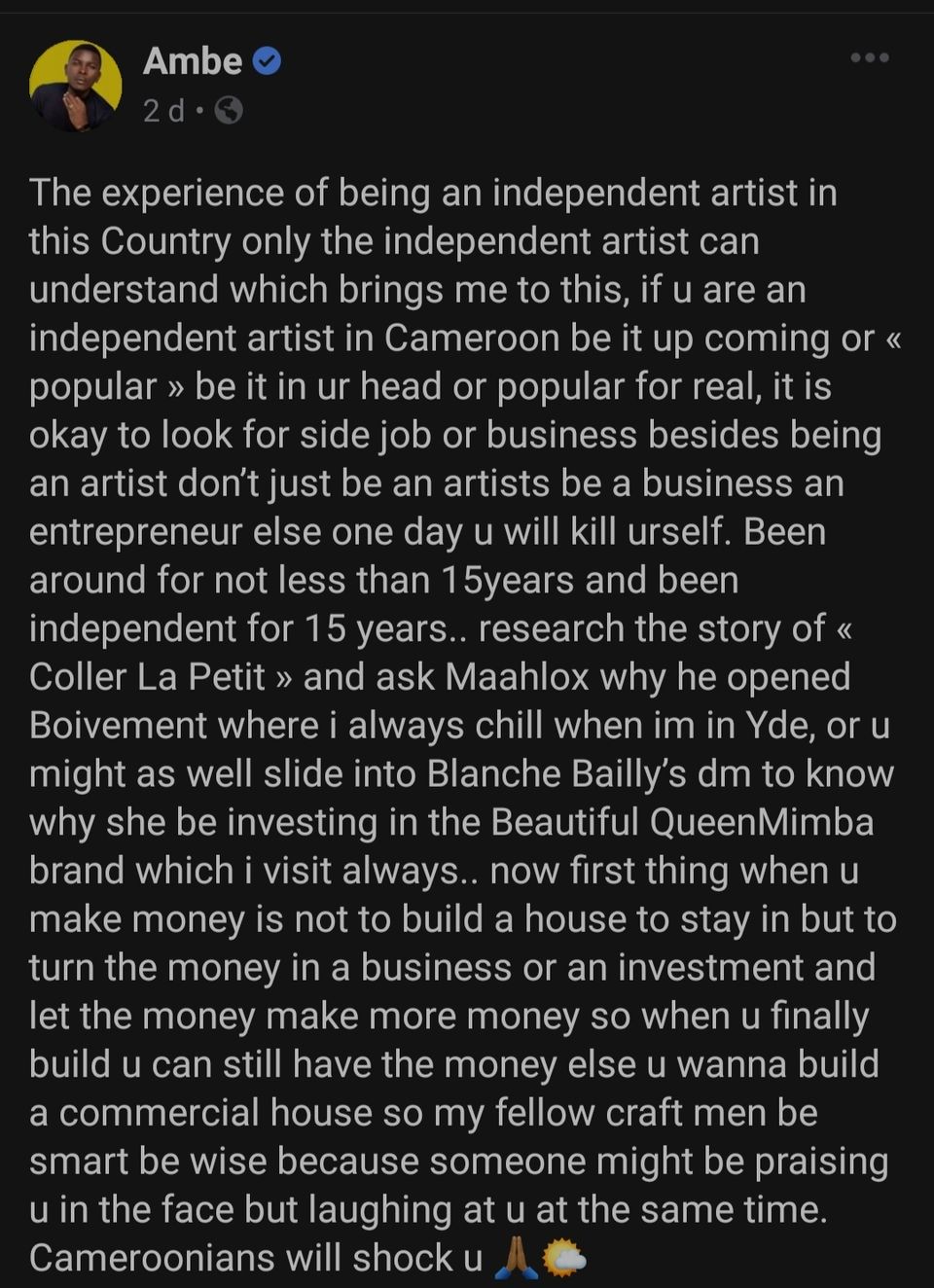 Now, it is true many look up to music as a sole means of livelihood,which is very risky by the way. But I believe it's time the artistes start paying attention to this words of wisdom poured out by Ambe.
He's been in the industry for a while and definitely understands how important it is to do something else for income generation. We all know
Music is tough here in Cameroon and most artistes find it difficult.
There is a constant struggle to push the Cameroonian entertainment industry further.
A couple of artistes have understood and decided to invest. I will mention just one person though.
Blanche Bailly had to invest and open up Queen Mimba beauty saloon. And it's doing well.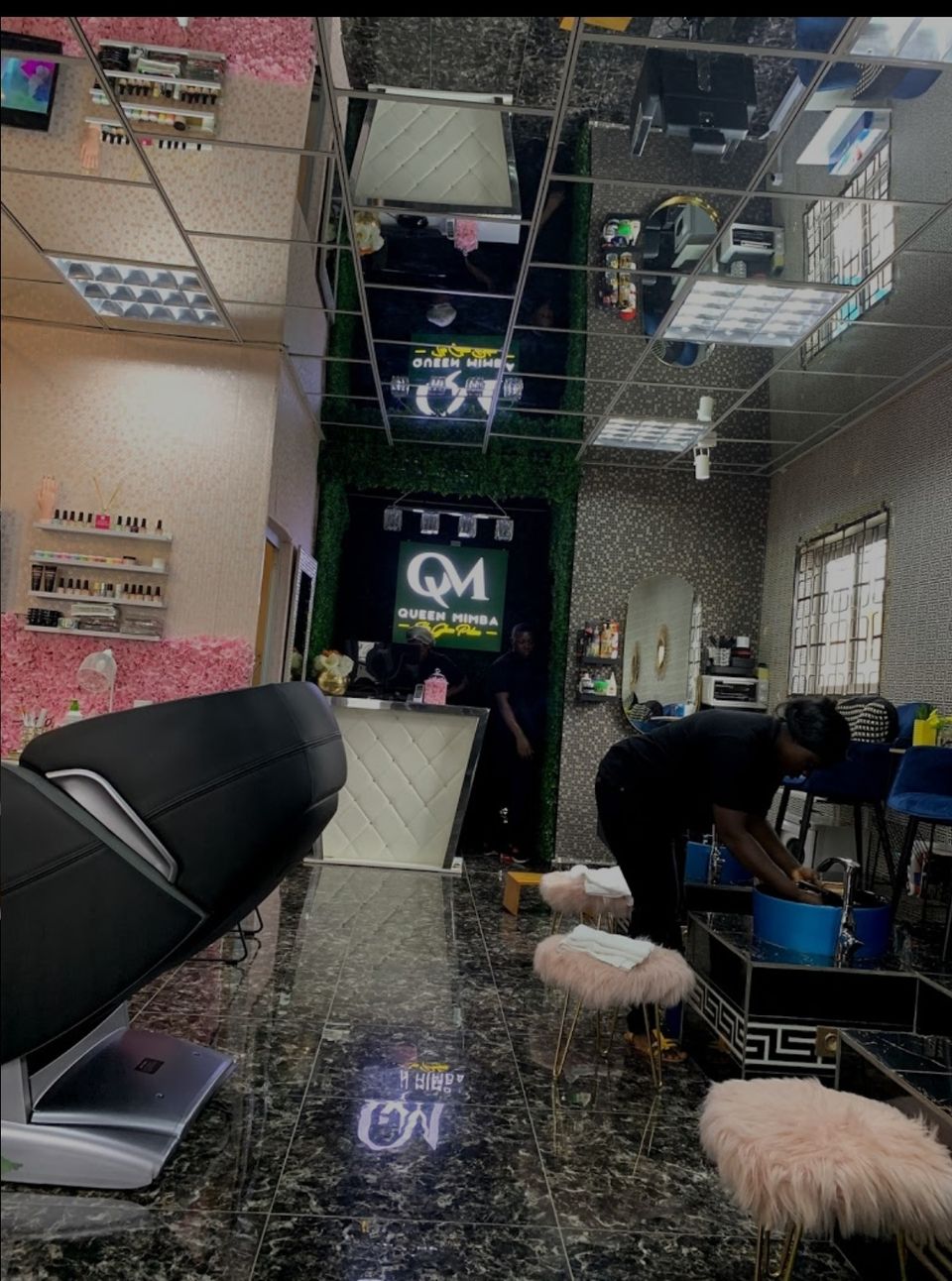 I don't think I need to reiterate on Ambe's post because it speaks for itself. That explains why many appreciated what he put forth for others to learn and become wise.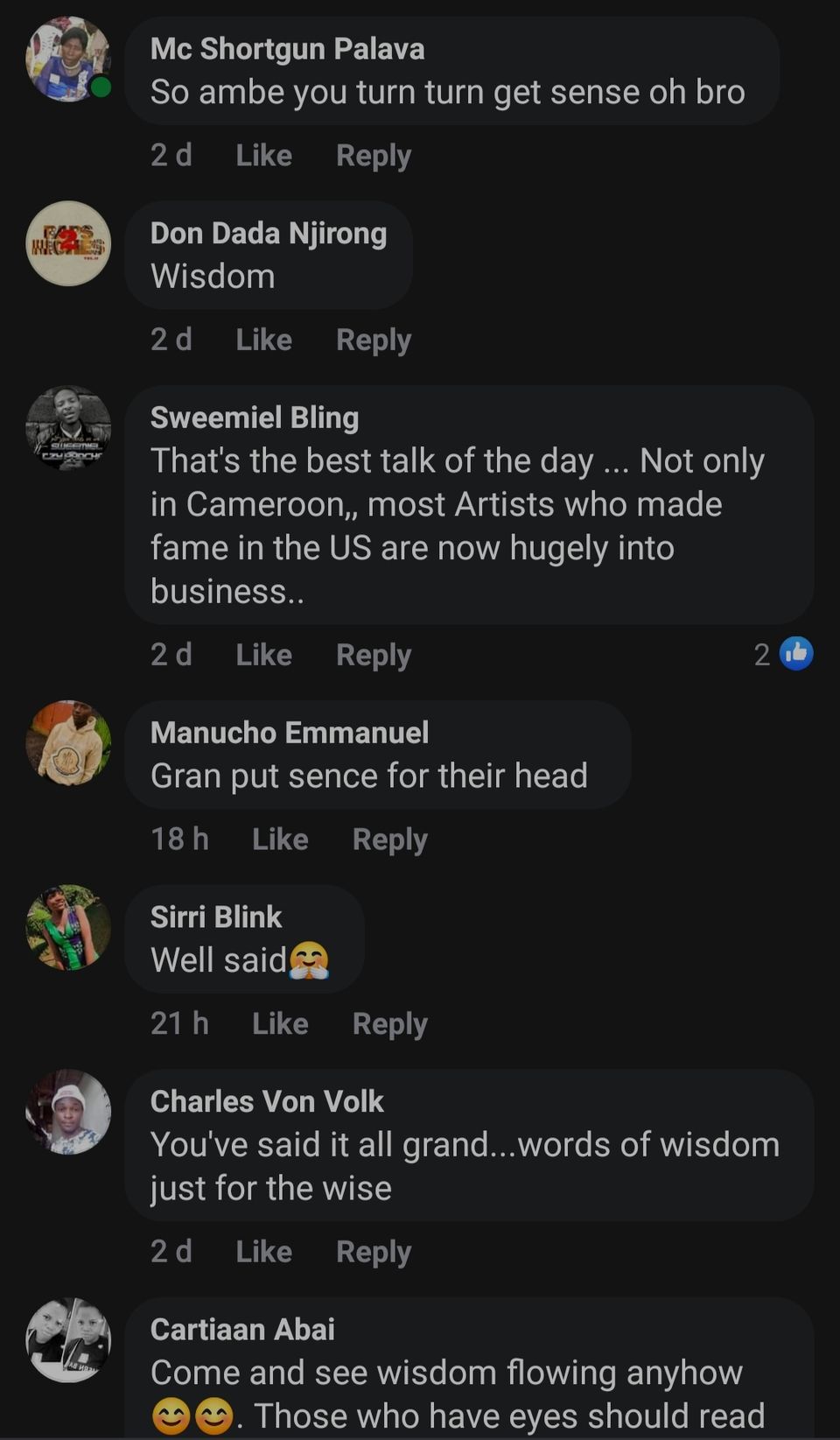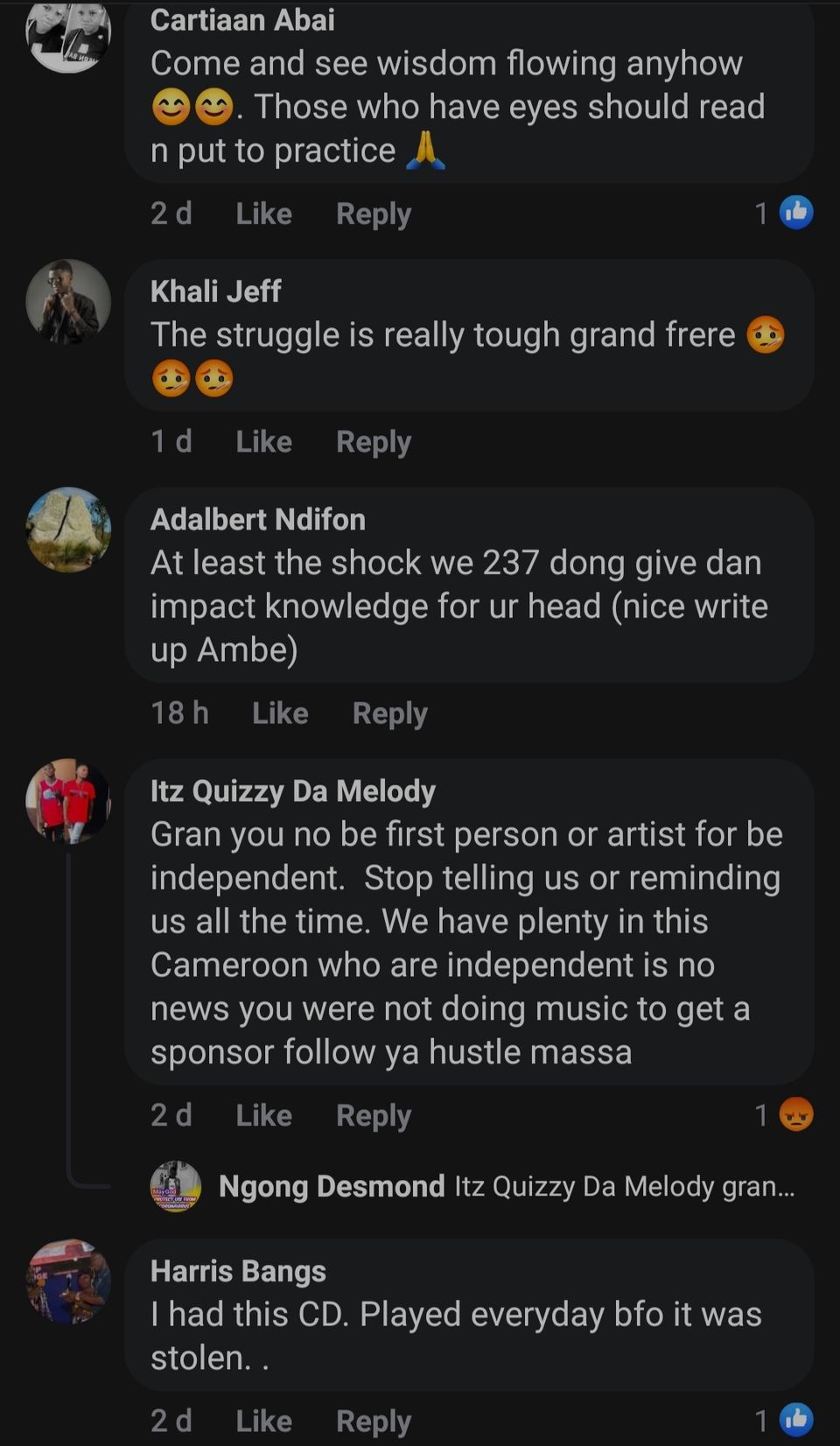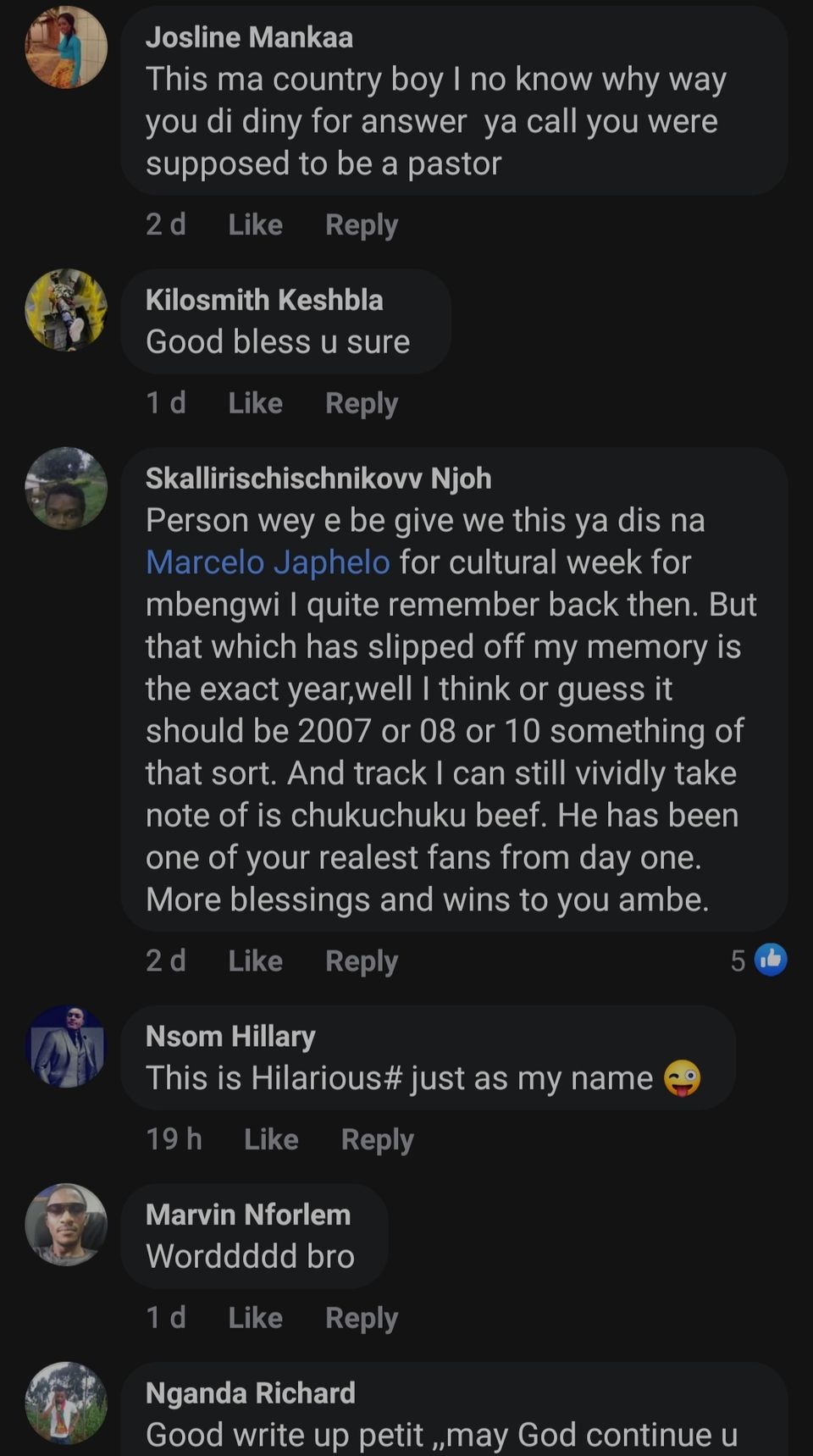 The only thing I will add here is, this shouldn't just tilted towards those in the entertainment sector, but everyone as well.
So, be wise enough and grasp something from Ambe's post.