ATM ENTERTAINMENT TERMINATES CONTRACT WITH CAMEROON ARTIST FHISH
Cameroon Artist Fhish Breaches Contract With ATM Entertainment
There was actually trouble in paradise
Hahaha....
If you are wondering why my story starts with a laughter, I'll be more than happy to tell you about.
Now, if you are a fan of Cameroon entertainment then you must admit that this sector especially the music industry is a whole movie watched on social media.
I mean, like we are still struggling to understand the term our entertainers have been using recently
Support your own

There has been a resounding clamour for Cameroonians to support the entertainment sector.
Before that could be handled, then came the recent cry "Reduction of foreign music in the industry". Basically allocating 80% to local content and 20% to foreign content...
Well, I don't want to talk about this too.. It's a whole lot.
Now look at the twist,while we are pleading for a reduction of foreign content in the country, booommmm Naira Marley has been invited to perform in Cameroon on February 14,2021.
Don't ask me why, but I still love my country.
OK OK!! Over to the issue at hand, Fhish leaving ATM ENTERTAINMENT.
Fhish has had great hits and we all admire the works he has done so far. From Antikiriku to Njoh which I very much enjoy and I bet you will too.
And then, the population received this from the record label.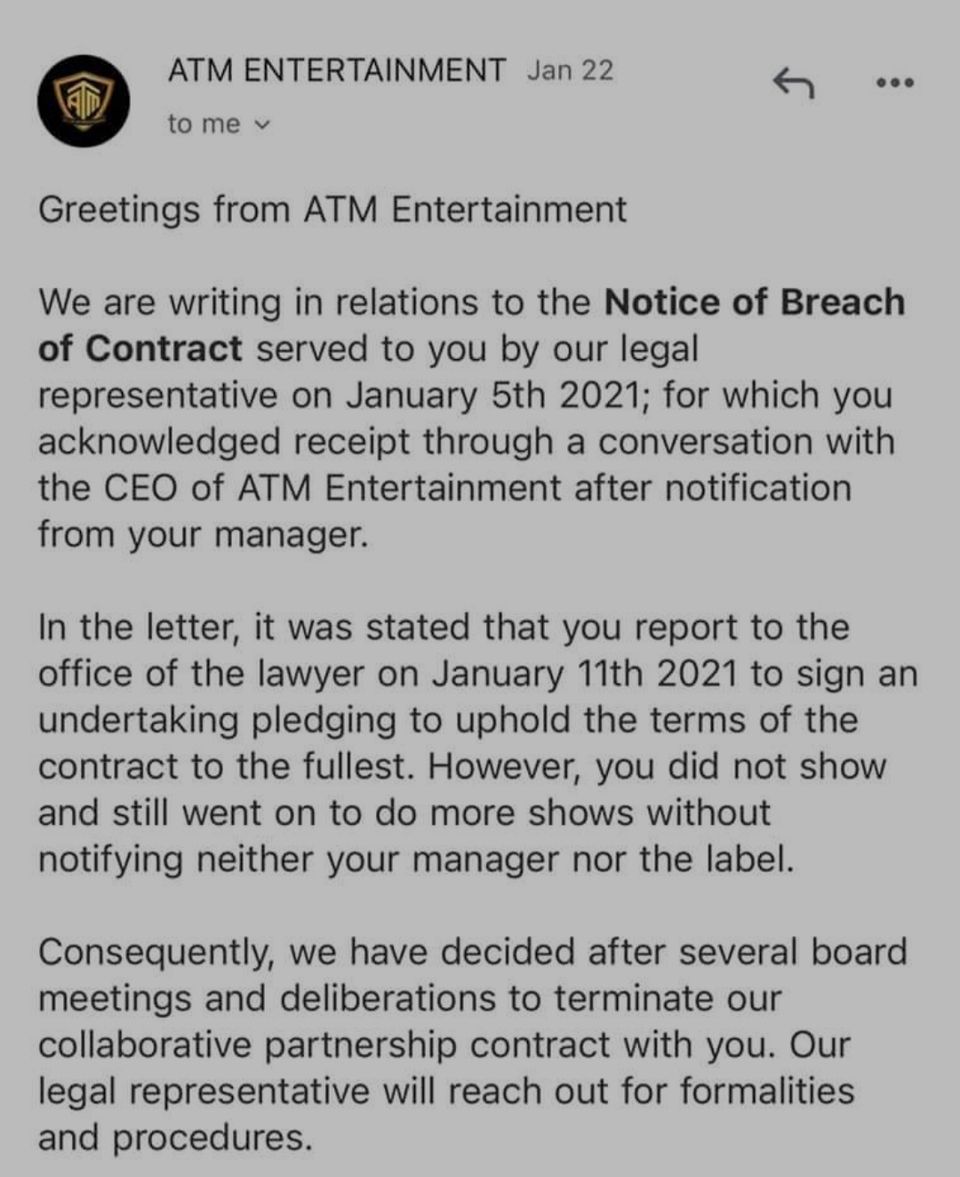 Now looking at this, two things come to mind..
Apparently Fhish has been going on performances without notifying his record label.
All attempts to get Fhish adhere to the terms of the contract failed...
Now upon receiving this, Fhish replied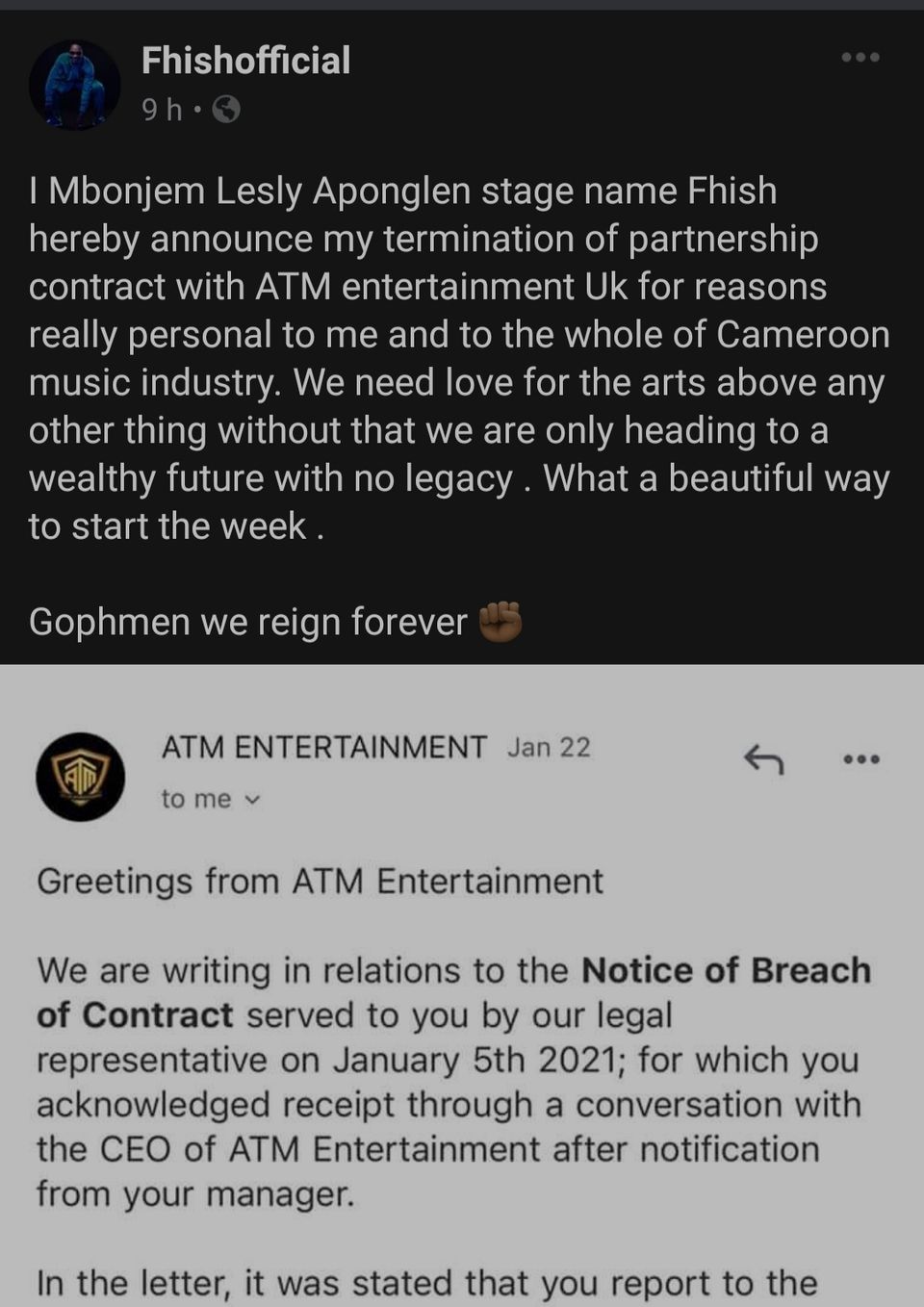 Wooow, judging by this response, Fhish is actually happy to leave ATM ENTERTAINMENT. Then again I ask myself,
What went wrong during his stay with the record label?
Is there more than meets the eye?
However, looking at this scenario critically, Fhish seems to be on the wrong. He didn't repect the terms and conditions of the contract. Now he had a golden opportunity to review the terms with the record label when he was called up. But he didn't .
Ahhh, this write-up is incomplete without reactions from fans. I always term this particular section Comment Readers Association (CRA).
While some fans display happiness over the recent change, others feel the indiscipline on his part was wrong.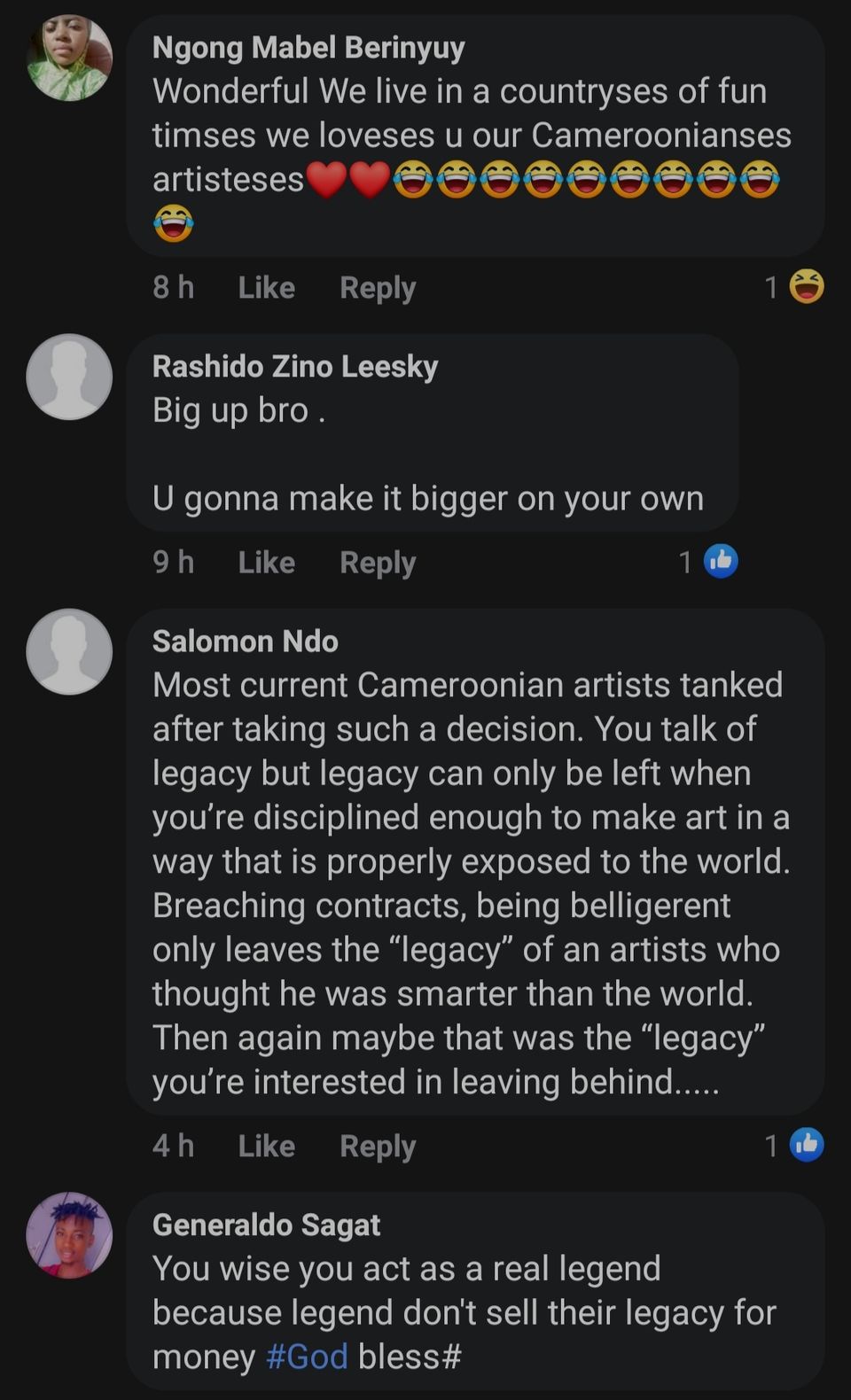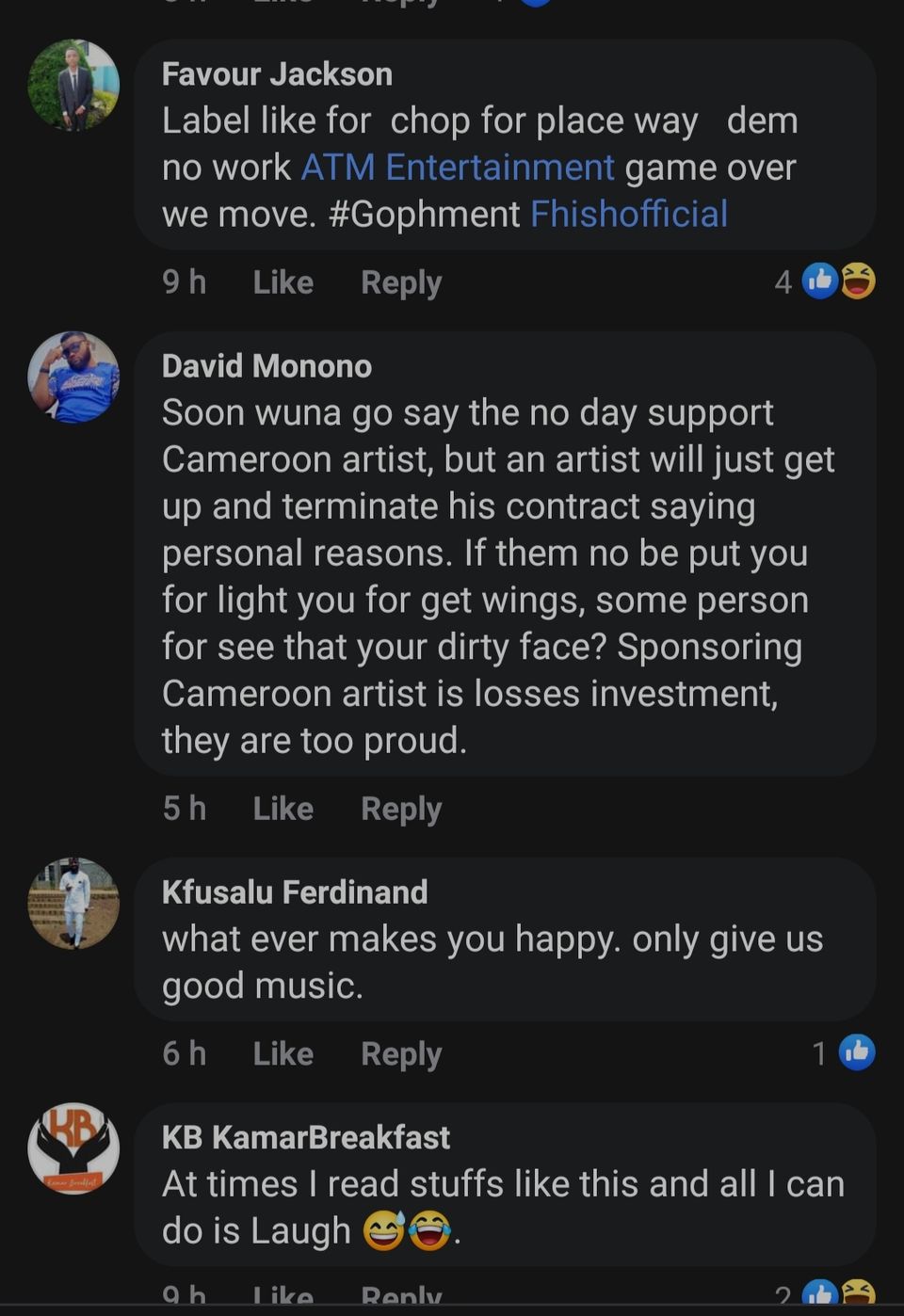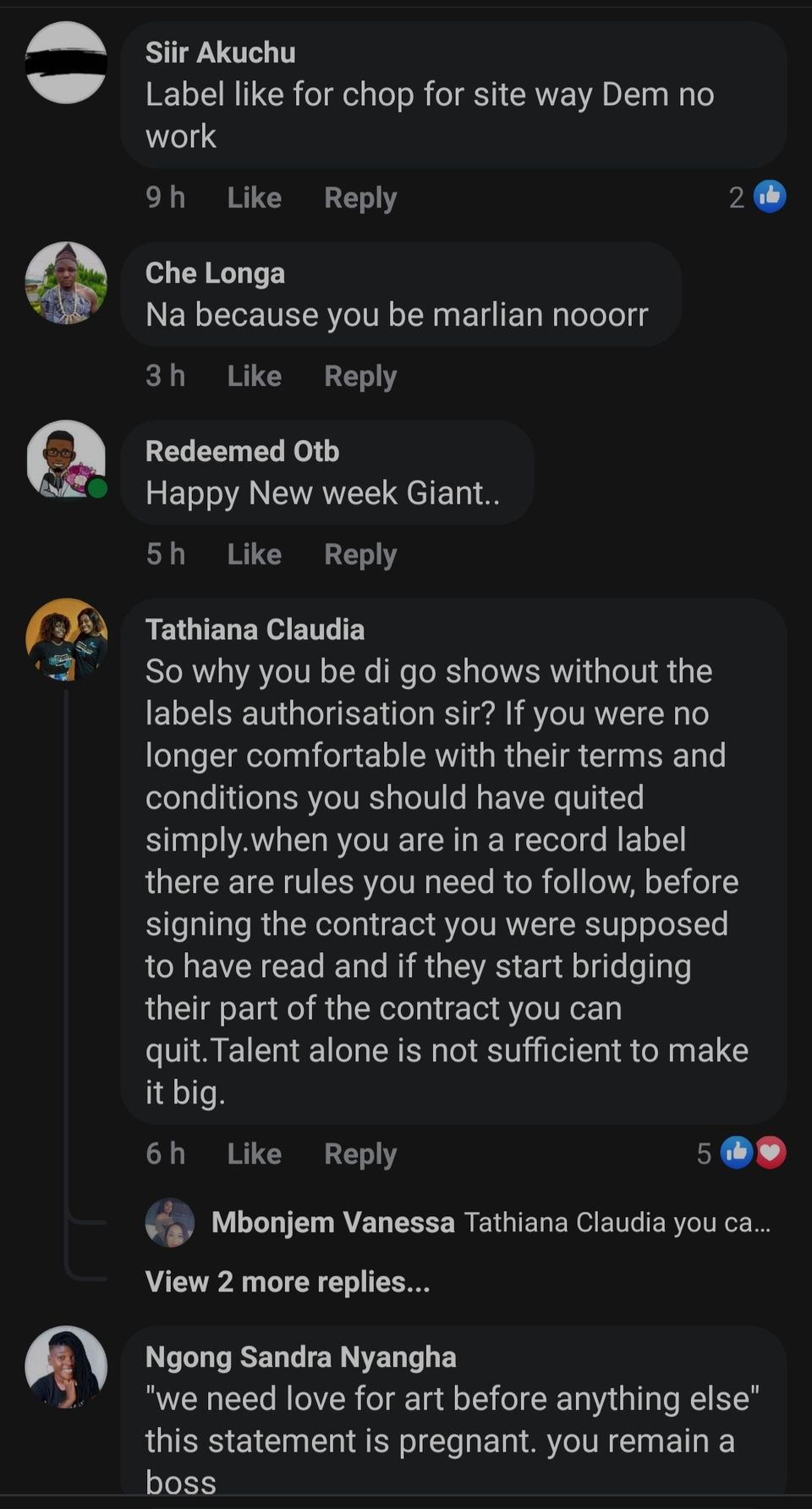 Well, while I can't really trace the problem, because yes there must have been an issue along the line,
I will like to encourage artists to be cautious when signing contracts with record labels.
If things are not going as planned and all attempts to savage it can't work, then leave and give your reasons.
Never,I repeat never go against the terms and conditions of a contract you sign. It damages your reputation.
Well, Fhish I wish you the best all the same.
I do hope you learn a lesson from this.