Silicon Mountain Entrepreneur Joins FasterCapital
FasterCapital has appointed Cameroonian entrepreneur, Simon Balemba Effansa, as Country Representative to lead operations in Cameroon.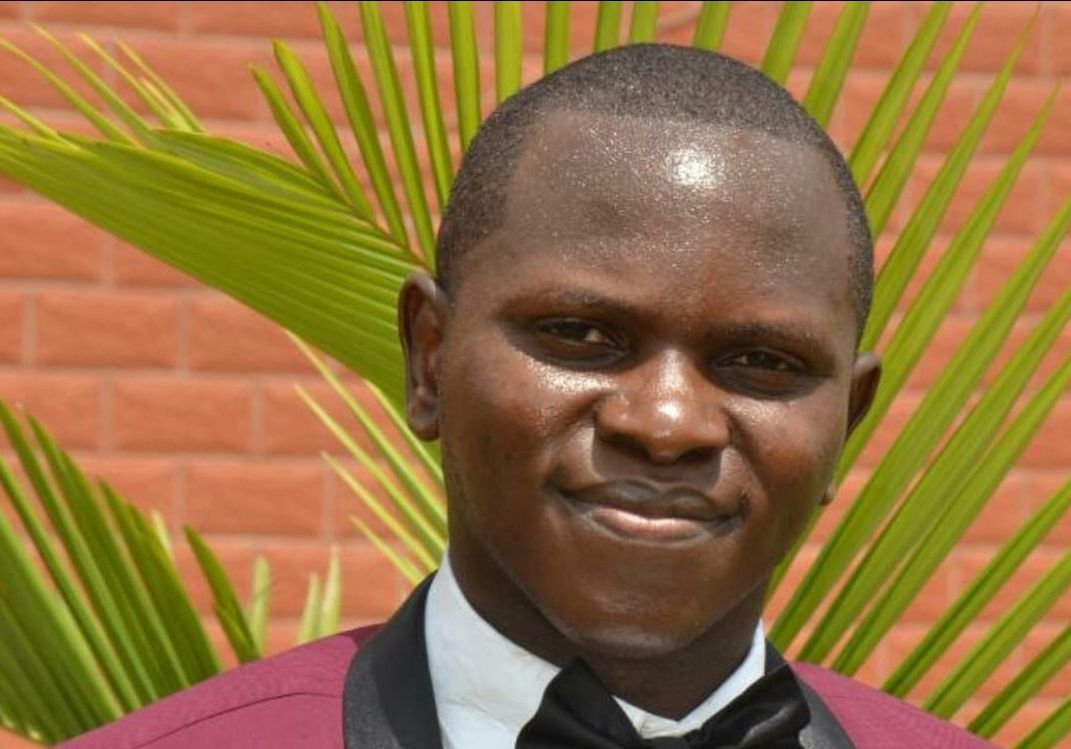 UAE-based startup incubator, FasterCapital, has appointed Cameroonian entrepreneur, Simon Balemba Effansa, as Country Representative in Cameroon. His appointment makes him the 717th representative on FasterCapital's network.
As Country Representative, Simon will gain exclusive access to FasterCapital's vast network of investors, mentors, and entrepreneurs.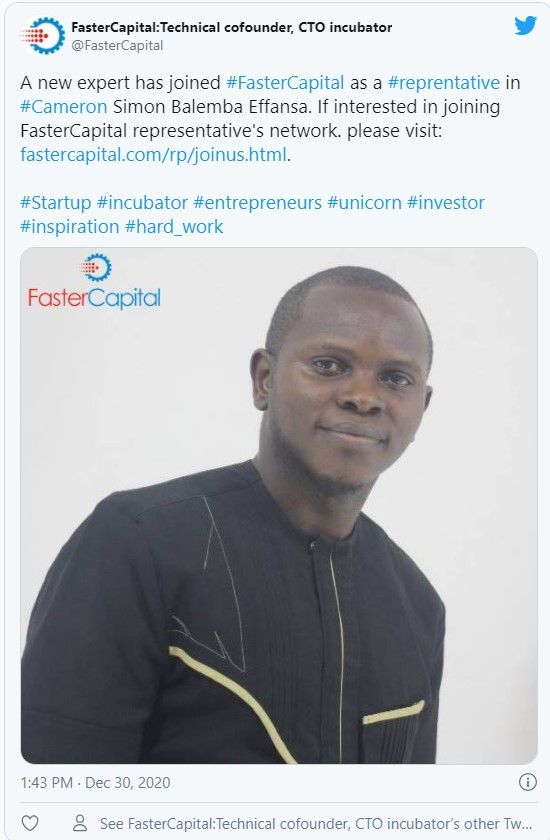 FasterCapital is an international startup incubator that offers funding, mentorship, and networking opportunities to tech startups globally. The incubator sponsors 50% of tech product development projects and also leads startup entrepreneurs to angel investors and venture capitalists for seed funding, series A, B, and C funding rounds.
What's in it for Cameroonian startups?
Simon Balemba will help entrepreneurs, mentors, and investors from Cameroon to join the incubator.
"If you have your startup idea, or Minimum Viable Product (MVP) or existing tech product that needs funding, strategic partnerships, and startup mentorship support, feel free to reach out to me because FasterCapital got your back," Balemba told Cameroon Tech News.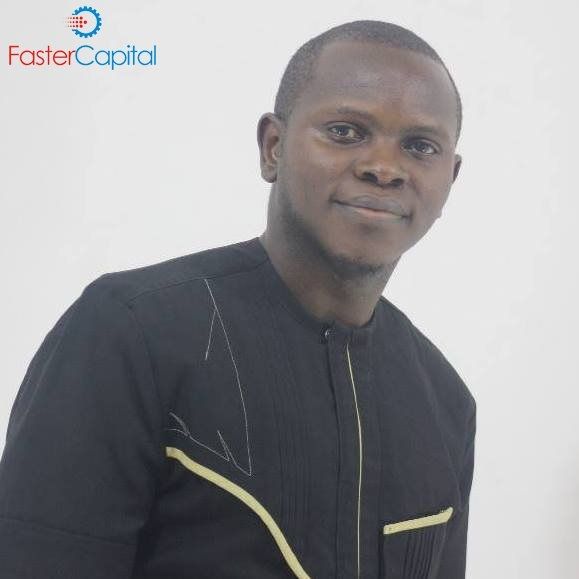 According to the recently appointed representative, innovative tech solutions in edtech, agritech, healthtech, foodtech, proptech, fintech, biotech, etc, that can change and empower Cameroonian communities are highly encouraged as "the future of our digital economy lies in our hands," Balemba added.
Who is Simon Balemba?
Simon Balemba is Co-founder & Vice-Chair of Afrik Jobs, a career advancement platform that helps Africans gain access to world-class learning experiences and jobs.
He's also CEO & Founder of Healthy Lifestyle Foundation (HELIF), an alternative and holistic health and human development service organization; Co-founder of Cocreatorz Mastermind, APME Trainer & BDS Consultant, startup & scaleup entrepreneur & intrapreneur.
In recent years, FasterCapital has been on a growth trajectory for the Cameroonian startup ecosystem. In 2018, two Cameroonian startups–Njorku and Maibeta–joined its incubation program, bringing the total number of Cameroonian startups to 4.
The incubator also boasts of several other Cameroonians who have joined the platform as mentors, investors, regional partners, entrepreneurs, and technical co-founders.
If you have a startup idea, an MVP, or an existing tech product in or from Cameroon that needs funding or mentorship, contact Simon Balemba via:
Tel: +237 674 520 658
Email: simonbalemba@gmail.com.