How Bongalo and MyPursar Use E-nkap to Accept Online Payments
Accepting payments online is still a huge challenge in Cameroon. But these two Cameroonian online merchants have found a trusted, simple, and secure way of accepting payments online through e-nkap.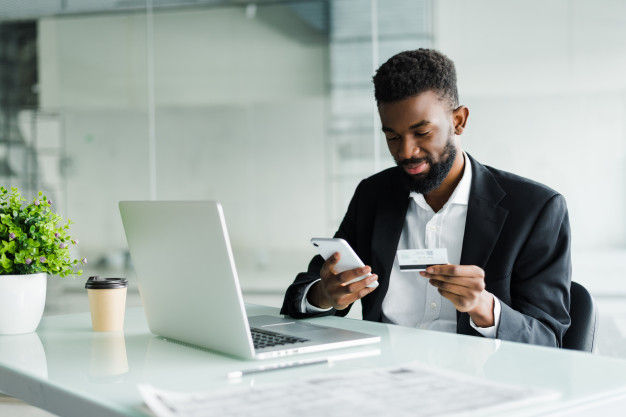 Accepting payments online is still a huge challenge in Cameroon. Without a payment method that is attuned to the Cameroonian reality, what is a Cameroonian online merchant to do? There are many answers and not everyone works for every merchant. But the answer more online merchants in Cameroon are turning to these days is a simple one: online payment aggregators.
But the inevitable question arises: "which online payment aggregator do you use?" For online accommodation booking startup, Bongalo, and mobile recharge company, MyPursar, the answer is a trusted, simple, and secure one: e-nkap.
E-nkap is an online payment aggregator that enables Cameroonians to buy and sell on the Internet using all existing local payment methods. Think cash payments, MTN Mobile Money, Orange Money, Smobilpay, bank payments, or payments by credit or debit cards.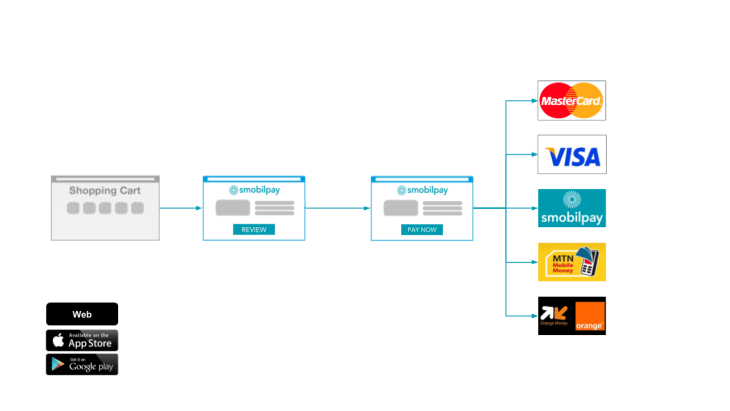 A product of Cameroon's leading Fintech company maviance, e-nkap's simple, unique API also enables local businesses to securely accept payments in all existing local payment methods.
Building on its success since it was first launched in 2019, a number of businesses in Cameroon have already integrated e-nkap into their online platforms, allowing their clients to easily make payments and these platforms to painlessly accept payment.
Meet the companies using e-nkap
When it comes to using e-nkap for accepting payments, Bongalo and MyPursar stand out.
Bongalo
Bongalo is a Rwanda-based online accommodation reservation company that connects users to suitable accommodations that they can book to enjoy their stay and travel in and around Africa.
After expanding its services to Cameroon in September this year, the company announced that it was also integrating cash payments and mobile money payments on its platform, making it easy for users to pay for bookings and local property owners to get paid.
"With the local mobile money payment method, locals can book places in other cities and pay directly before setting out for their weekend or business trips within the country." Bongalo Founder & CEO Nghombombong Minuifuong, told Afro Hustler in an interview.
To make these payments work seamlessly, however, Bongalo had to find a trusted online payment aggregator that would help the platform accept payments. It turned to e-nkap and it's not hard to see why.

For one thing, "e-nkap is a great payment processor," according to Nghombombong Minuifuong, Founder & CEO of Bongalo. The platform's "customer support is above average; they strive to satisfy clients and are open to listening to feedback." Minuifuong added.
Despite supporting all local payment methods in Cameroon and boasting of a relatively good integration process, there's a need to make the integration process more robust and "better so that with not so much technical skills, users can integrate" without breaking a sweat. E-nkap stands out for this.
Unlike other online payment aggregators, "we've not yet experienced cancellations. So, I'll highly recommend e-nkap to anyone wishing to start accepting or making payments in Cameroon."
Bongalo isn't the only company that has used e-nkap for payment processing. Another company amongst others that finds e-nkap particularly reliable for accepting payments online is MyPursar.
MyPursar
MyPursar is a mobile recharge platform that enables Africans to recharge airtime, Internet data, and renew subscriptions in Africa from anywhere in the world.
The platform provides an easy way to access digital financial services across Africa.

With plans to make MyPursar a full-fledged digital wallet for digital financial services, integrating e-nkap proved particularly useful for the company. For one thing, users can now recharge airtime/Internet data and pay for bills in just a few clicks.
"We have had a good experience using e-nkap. The integration was pretty quick and simple, and we like the fact that with one integration, we can accept more than 3 mobile money payment options plus cash payment." Mr. Vianney Ngwa Achu, CEO of MyPursar, told maviance.
The state of online payments
In 2020, consumers are making more online payments than ever before, and mobile payments, in particular, are on the rise. Data from PWC indicates the number of consumers making mobile purchases more than doubled from 2010 to 2017. What's more, as many as 45% of consumers currently use their smartphones for mobile shopping.
When it comes to accepting payments online in Cameroon and across Africa, statistics indicate 70% of Internet users abandon their online orders because they can't find a payment method that works for them. This means turning to online payment aggregators like e-nkap is the way to go for online merchants.
According to a 2016 survey, customers use more than 3 different payment methods each month.
Today, consumers have even more payment options available with the advancements in digital wallets and mobile payment technologies. This makes it imperative for online merchants to offer customers a variety of payment options. Besides creating convenient ways to accept payments, having more options can reduce the time it takes a customer to get paid.
Online payment aggregators like e-nkap are one of the fastest ways to accept payments online. Being a payment processor that is attuned to the Cameroonian realities, e-nkap, no doubt, has a strong foundation and would grow if Cameroonians adopt it.
Are you accepting online payments in Cameroon? If no, start with a trusted online payment aggregator like e-nkap.