Career Advancement Plan You Can Use Right Away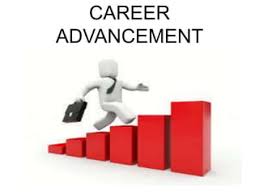 Introduction
As the job market becomes more competitive, it is important to stay atop the competition through career advancement strategies. Whether you are just starting out or looking to take your career to the next level, the following tips can help you achieve your goals:
Set your goals
Adopt a plan and stick to it

Develop and maintain your skills

Build your network

Create a personal brand

Seek feedback
Balance your work and personal life
Be proactive
---
1. Set your goals
It is important to have a clear idea of what you want to achieve in your career. Setting SMART goals can help you focus your efforts and make progress in your desired direction.
2. Adopt a plan and stick to it
As important as setting your goals is crafting and adopting a plan towards achieving your SMART goals. It would help to breakdown your goals into milestones, and to plan towards each milestone.
3. Develop and maintain your skills
Staying up to date with the latest technologies, trends, and practices in your industry can help you stand out from the competition. Take courses, attend conferences, and participate in training programs and workshops to gain new skills and expertise related to your field of work.
4. Build your network
Networking is essential to career advancement. Attend industry events, join professional organizations, and reach out to colleagues and mentors for advice and support. For these affiliations to be worthwhile and successful, you would need to improve your interpersonal skills and learn to be a team player.
5. Create a personal brand
Your personal brand is a reflection of your professional reputation. Use social media to showcase your expertise, share your insights, and connect with others in your industry. Be so good in what you do that they cannot help but mention your name when a particular need arises.
6. Seek feedback
Constructive feedback can help you identify your strengths and areas for improvement. Be open to feedback from colleagues, mentors, and supervisors, and use this feedback to grow and to develop in your role within the company and the industry.
7. Balance your work and personal life
Achieving a healthy work-life balance is essential to maintaining your wellbeing and achieving success. Set clear boundaries around your work hours, prioritize your "home time" by making time for families, hobbies and activities outside of work. Read more about work-life balance here.
8. Be proactive
Initiative-driven individuals seek out new opportunities and projects that help to grow and to develop their role. Read and understand your company's mission and vision statements. Look for ways to contribute towards these statements.
---
Conclusion
Career advancement requires a combination of hard work, dedication, and strategic planning. By setting clear goals, developing sustainable skills, building strong networks, creating a reputable personal brand, seeking constructive feedback, balancing work and personal lives, and by being initiative-driven, one can achieve success in their career and reach their full potential.