Local Fintech Launches Online DStv Subscription Platform, Nyanga Pay for Cameroonians
Cameroonian fintech company, HOTICE LTD, has launched Nyanga Pay, an online DStv recharge platform for Cameroonians.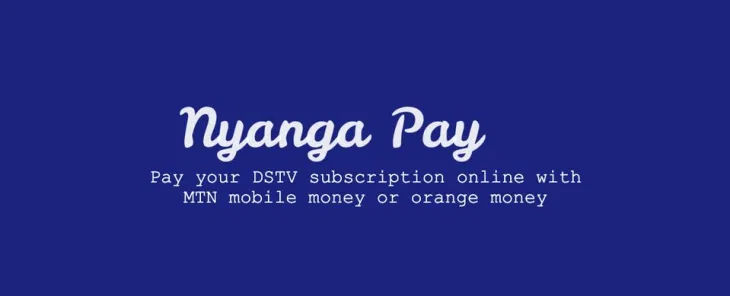 Cameroonian fintech company, HOTICE LTD, has launched Nyanga Pay, an online DStv recharge platform for Cameroonians.
The new platform allows Cameroonians to painlessly pay DStv subscription online using MTN Mobile Money and Orange Money.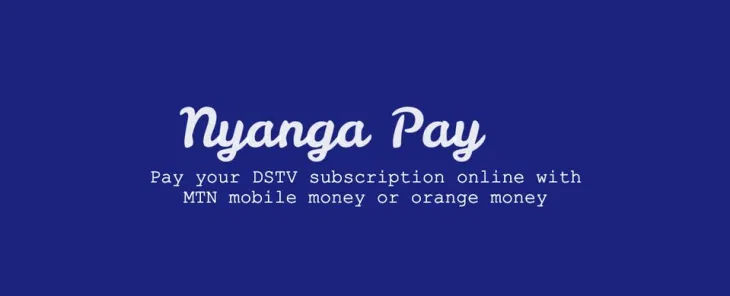 Nyanga Pay's mission, according to HOTICE LTD–its parent company, is to offer swift and painless bill payments not just in Cameroon but across Africa. "Nyanga Pay has the cheapest rates in the market and offers TV package subscription in less than 2 minutes," an official press release said.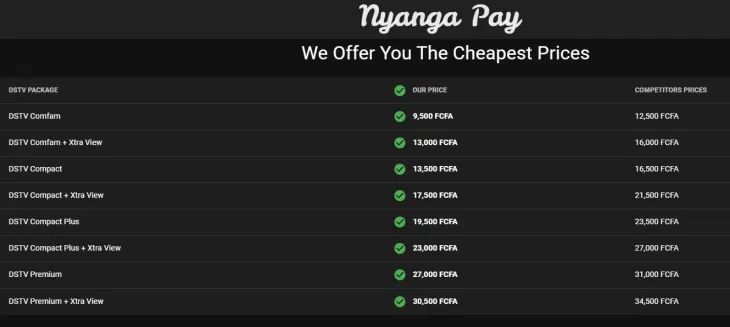 It's, therefore, starting with DStv bill payment online via the most accessible payment methods for Cameroonians–mobile money.
Before Nyanga Pay, DStv subscribers had to make calls to monotonous middlemen, who either ended up not re-activating their package, delay re-subscription for days, or even squandering funds meant for a subscriber's re-subscription.
The stress of having to pay cash to a middle man, make trips to stores and houses of middlemen, or making transfers to third parties only to end up paying exorbitant fees without getting any results, is something that never has to happen again.
How to pay for DStv subscription with Nyanga Pay
Using Nayanga Pay to pay for DStv subscription is quite easy because the process is almost automated. DStv subscribers simply have to visit nyangapay.com, sign up via social login (Facebook, Twitter, Google, or email), and choose a package they wish to subscribe or resubscribe to.
Once a customer provides their smart card details, mobile number to be debited, and preferred payment method (MTN Mobile Money or Orange Money), Nyanga Pay automatically detects the name associated with the smart card number, creates an order and sends a debit request to the subscriber's mobile phone for approval. Upon approving the debit request, the platform automatically credits the user's DStv account with the amount associated with the selected package.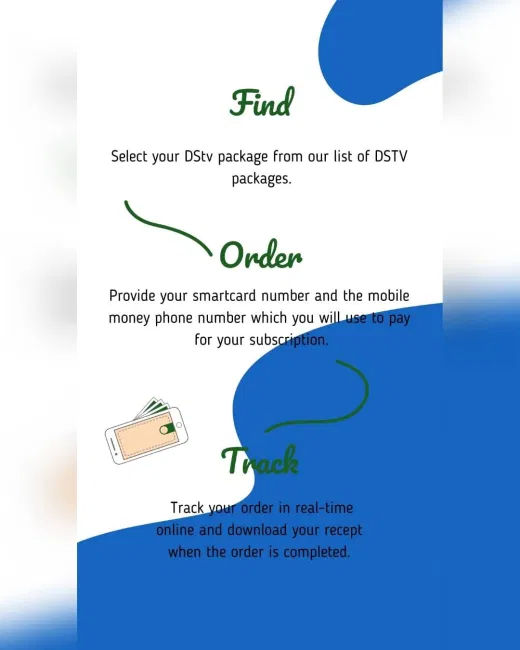 During payment, the user's DStv decoder must be powered on to ensure automatic and immediate reconnection to the DStv satellite network.
All these happen within seconds and the service is available 24/7 so the user doesn't have to miss their favorite show.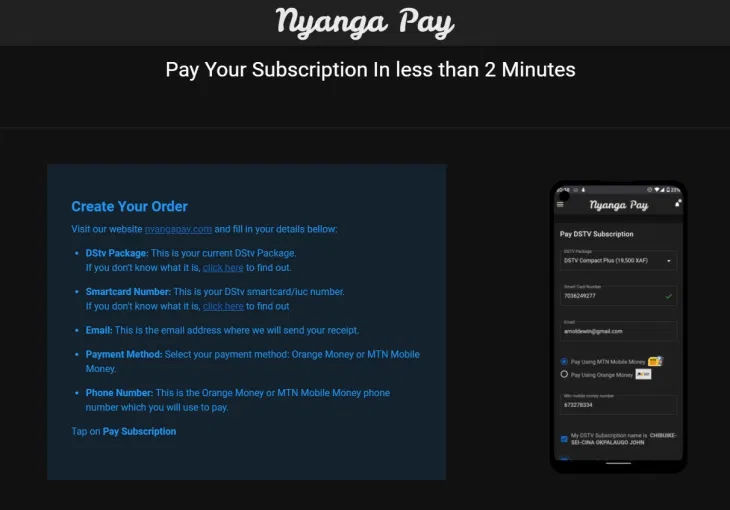 HOTICE LTD and the state of financial services in Cameroon
The estimated population of Cameroon stands at 25 million, of which the banked population accounts for less than 20%. The number of Cameroonians (15 years and above) with bank accounts is less than 10%, leaving a huge 80-90% of the total population unbanked and unable to access financial services.
Despite the low rate of financial inclusion, the West African nation's mobile penetration rate was 76% in 2017, implying an estimated 20 million have access to mobile phones. It, therefore, becomes imperative to understand that digital financial inclusion is the easiest way to offer financial services and payment solutions to the unbanked.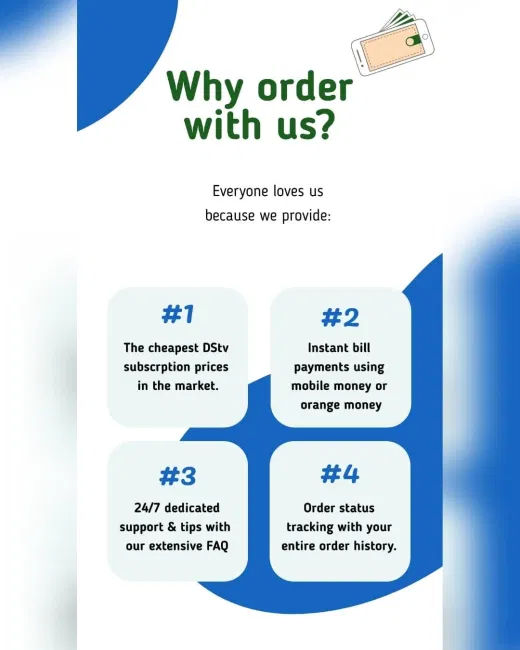 In Cameroon, the total number of mobile money users in Cameroon has grown since its inception in 2012 from 2% to 30% in 2017. This digital inclusion has meant that Cameroonians, more than ever before, need cross-border payments as well as payments within the country.
This is the premise on which HOTICE LTD was built: to ease the hassles of cross-border payment for Cameroonians, enabling international payments with mobile money. And through its first cross-border bill payment platform, Nyanga Pay, simplifying DStv bill payment.
For DStv subscribers in Cameroon and out of Nigeria, paying for a DStv subscription and resubscription is still strenuous and tiring. Nyanga Pay now offers the fastest, easiest, and cheapest way to pay for DStv subscription in Cameroon.
Are you a DStv subscriber in Cameroon and want to pay for your DStv subscription? Visit Nyanga Pay today and start paying your bills painlessly.
For more information, contact Nyanga Pay or email them on support@nyangapay.com.