E-nkap: Making Online Payment in Cameroon Simple and Secure
If you're an online merchant in Cameroon and haven't yet worked out an easy way to accept a customer's money, get started with a trusted online payment aggregator.

In Cameroon and across Africa, e-commerce and mobile money are gaining momentum. Yet, 70% of Internet users in this part of the world abandon their online orders because they can't find a payment method that works for them. To solve this problem, many online merchants are now turning to online payment aggregators like e-nkap, allowing them to accept payment in all existing local payment methods.
Online payment in Africa
By 2040, 95% of all global purchases will be done through e-commerce. But in Cameroon, like the rest of Africa, cash still enjoys supremacy at points of sale. That means for online merchants, PayPal isn't going to be enough – they're going to need something that's specific to the market.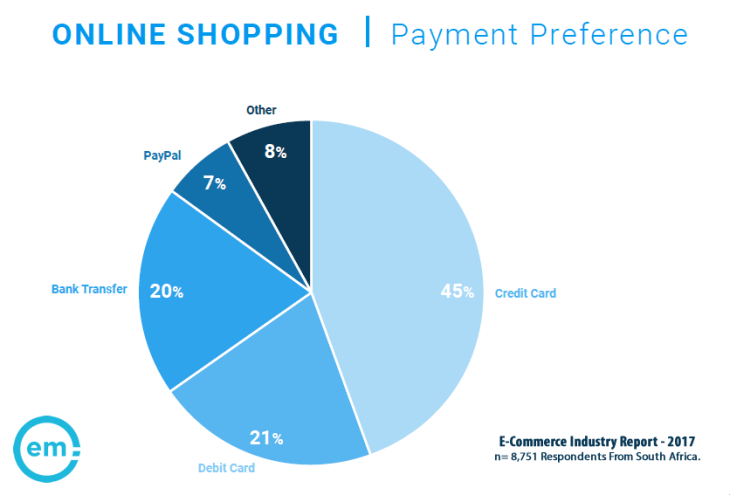 According to a McKinsey report, the volume of electronic payments in Africa grew at an annual rate of 13% between 2014 and 2016.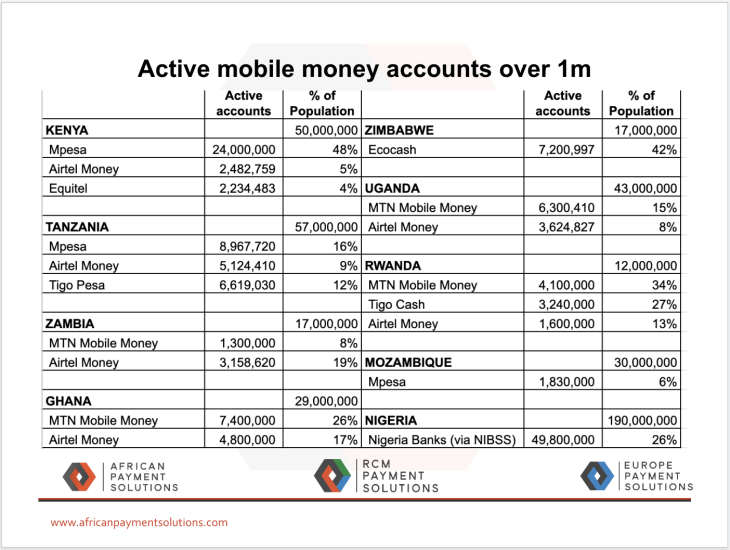 This figure presents an exciting opportunity for Africa's fintech industry. For Cameroon, it's an opportunity many online payment aggregators like Maviance Cameroon's e-nkap are leveraging to enable thousands of people to access financial services.
Introducing the e-nkap online payment aggregator
E-nkap is an online payment aggregator that enables Cameroonians to buy and sell on the Internet using all existing local payment methods. Think cash payments, MTN Mobile Money, Orange Money, Smobilpay, bank payments, or payments by credit or debit cards.
The platform's simple, unique API also enables local businesses to securely accept payments in all existing local payment methods.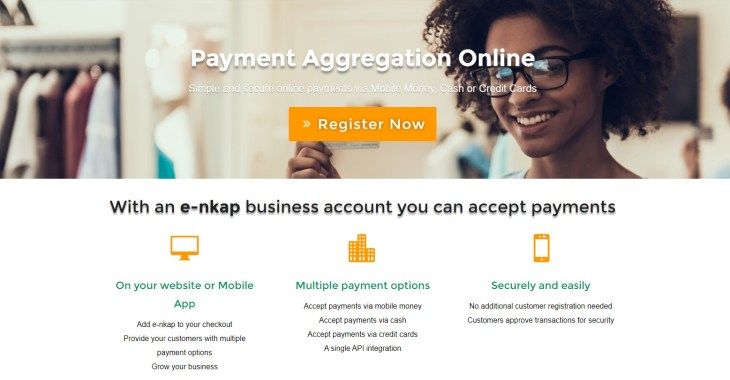 How to use e-nkap
A product of Cameroonian IT company Maviance, e-nkap's easy-to-use API and interface allows merchants and online users to accept and pay online respectively without breaking the sweat.
To use e-nkap as a merchant or user:
Step 1: Registration and integration of e-nkap
The merchant creates an e-commerce website, registers for a bank account of their choice, and integrates e-nkap for processing payment.
Step 2: New user purchase
A customer purchases a product/service on a merchant's store and makes a payment using any of the supported payment methods via e-nkap requirements.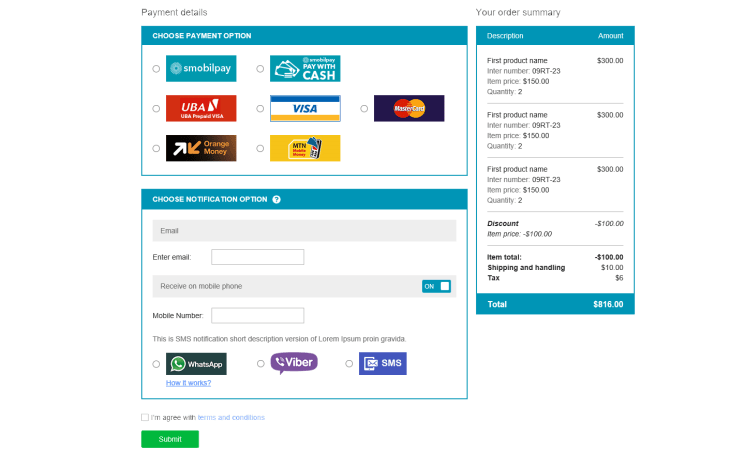 Step 3: Confirm payment
Once e-nkap receives a payment request from the user, it processes the payment in a trust account at the bank.
Step 4: Send notification
After processing a user's payment, e-nkap sends a notification to the merchant and customer with the transaction details, including transaction amount and status. It also provides the merchant and user with status updates, allowing them to track payment and the status of the transaction from their accounts.
Step 5: Approval and withdrawal
The merchant now issues a withdrawal request to e-nkap who then issues a request to the bank to deposit the money into the merchant's bank account.
At this point, the user has successfully paid for their product and the merchant has received the payment directly in their bank account.
What are online payment aggregators?
Online payment aggregators allow merchants to accept payment online without the need for a bank account. Think of them as the glue that helps many parts of the digital financial services ecosystem to work together.
To put it into perspective, online payment aggregators facilitate payments between the merchant and consumers via different payment methods like mobile money, bank transfers, and credit or debit cards. These platforms are ideal for small to medium-sized businesses that have low volumes of transactions.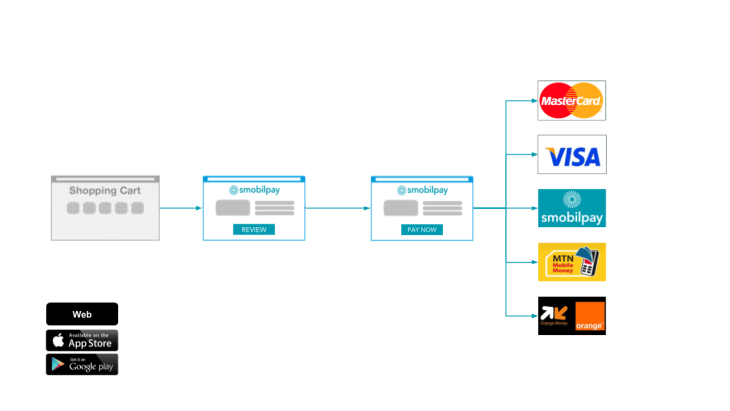 About Maviance Cameroon
Maviance Cameroon is a digital financial service provider, software development, and IT consultancy company. Since its founding in 2012 by Maviance GmbH in Germany, the company has focused on building industry-specific applications and solutions that address the needs of the financial, commercial, and utility sectors in emerging economies like Africa.
Besides e-nkap, Maviance is also the company behind Smobilpay that enables customers to purchase services, pay bills (electricity, water, and cable TV), and top-up airtime at the location of their choice.
Read this article to understand how Smobilpay aggregates payment and how it works.
The company also has other digital products to its name including Mavimeter, a meter reading application; and MABS Lite, a Smobilpay component designed for use by microfinance institutions (MFIs) and banks.
Beyond product development, Maviance Cameroon was also the first financial service provider to ever win the CANAL+ 2019 REX Challenge in Cameroon.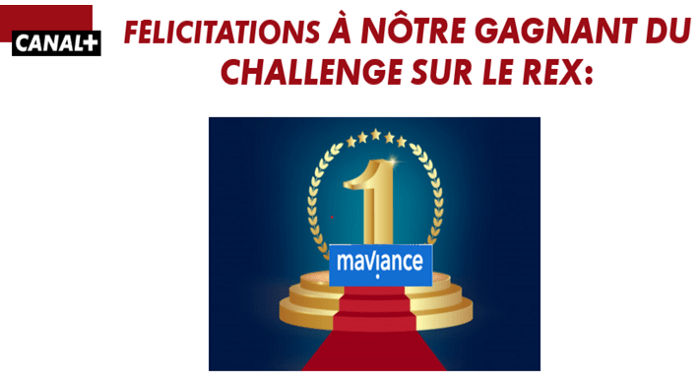 E-nkap: A trailblazing success
Since Maviance Cameroon launched the platform in 2019, e-nkap has been a notable success. It already has more than 10 users and has processed more than 1316 transactions through the platform in less than a year.
A wide range of businesses in Cameroon use e-nkap to accept payment from consumers.
"We have had a good experience using e-nkap. The integration was pretty quick and simple, and we like the fact that with one integration, we can accept more than 3 mobile money payment options plus cash payment." Mr. Vianney Ngwa Achu, CEO of MyPursar, told Maviance.
In less than ten years of effective activity, Maviance Cameroon already has three distinct mobile applications and platforms to its name.
If you're an online merchant in Cameroon and haven't yet worked out an easy way to accept a customer's money, get started with a trusted payment aggregator like e-nkap today.